Announcing: I will be in Malmö, Sweden starting April 3, until October 14, 2022. I will be touring in Europe this summer, performing at various Jazz festivals and nightclubs in Vienna, Paris, and around Denmark.  click on events tab for upcoming events. 
Listen here to Radio Interview reviewing my new CD
Announcing the release of my new CD, Love Has No Rules.
This album was recorded in Copenhagen, during the pandemic, in October 2020. I brought together some of the top jazz musicians from Denmark and Sweden to collaborate on this recording. The songs are all original, with my lyrics and music composed by long-time music partner, Nenad Mandic.  We've included some French and German versions.  Listen to selected clips or purchase songs in LISTEN section. /listen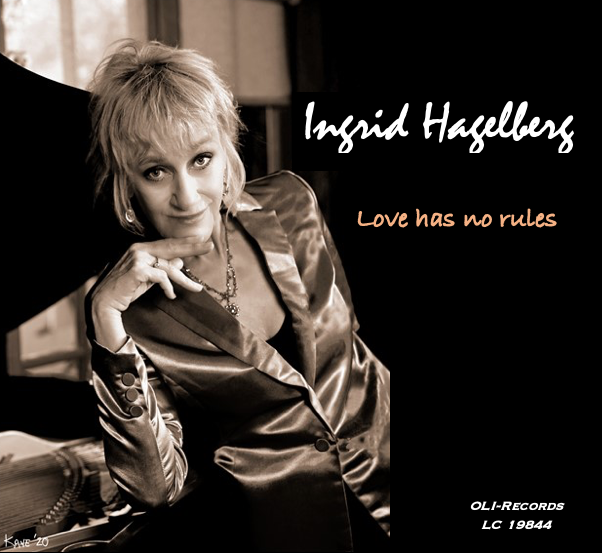 To purchase music go to LISTEN tab above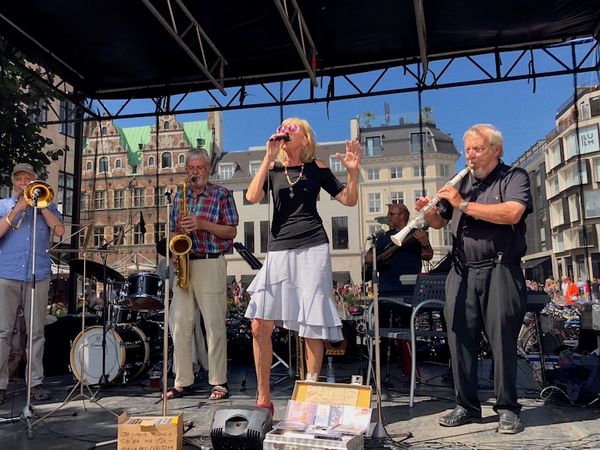 0:00/4:39

0:00/4:18

0:00/4:44

0:00/4:17

0:00/5:02

0:00/3:44

0:00/2:56

0:00/4:18

0:00/3:11

0:00/3:30

0:00/5:22

0:00/3:42
International jazz concert Pamela Morita - piano Ben Hedquist - bass Adam Clarke- drums Allan Ames - violin, guitar Andy Gross - saxophone
$28.50
Jazz Concert Pamela Morita, piano John Donnelly, bass Glenn Davis, drums Andy Gross, saxophone
Previous events
Ingrid Hagelberg & Jazz Band Pamela Morita - Piano John Donnelly - Bass Glenn Davis - Drums Andy Gross - Saxophone This afternoon of international jazz will feature swing, blues and latin, with a touch of Europe, including many original songs from her latest album "Love has no rules". Sunday November 7th Doors Open at 12 PM Doors Close at 8 PM
$15 priority seating. Open seating after the music starts
Ingrid Hagelberg will feature original songs from her new CD, Love Has No Rules, plus her. usual international jazz cabaret repertoire. The band include Pamela Morita (piano), Allan Ames (guitar, bass, violin), and Andy Gross (sax)
free admission (donations accepted at the door)... seating is limited so please reserve a ticket for admission,
Jazz Night at La Couronne with Mats Nielsson (Piano) and Lasse Lundstrum (Bass)
Ingrid Hagelberg touring w Kansas City Stompers
ingrid Hagelberg w Kansas City Stompers
Ingrid Hagelberg w Kansas City Stompers
performing w Kansas City Stompers, Niels Abild, featuring Jesper Thilo.
on tour w Kansas City Stompers
I Am performing with the great Jesper Thilo on saxofon and Kansas City Stompers Band
Vocals, Kansas City Stompers
My new CD presentation. Love Has No Rules. Performing w Nenad Mandic, composer
One woman show from my Living room ... Songs From My Red Suitcase Stories and music from my travels around the world as a jazz/cabaret singer. The show, on May 26th will be in Swedish and it will stream live at 7 PM Sweden time. Follow this link to my Facebook Live page just before the show-time. https://www.facebook.com/IngridHagelberg1/live/